JR PROPO FORZA 700 ASSEMBLY KIT

MARCA: JR-PROPO
Codice articolo: MDSFTIJRP88343
Descrizione:
The JR FORZA700 will let you enjoy extreme 3D flight to the Max!
Tough, lightweight frames not only offer great rigidity for 12 cell power systems, but are also maintenance friendly.
Caratteristiche:
Low profile frame design. - Positions the center of gravity close to the rotor head, increasing cyclic response.
Modular frame design. - The upper frame holds the drive train, and the lower frame protects the batteries in the event of a crash.
Helical main and tail gears reduce gear noise and improve smoothness.
All components are positioned around the main shaft, and the servos have short, direct linkages to the swash plate. The rotor head spindle is 10mm, and the main shaft 12mm.
The battery is easily removed on a one-touch slide tray which mounts on aluminum rails. There is space for most battery configurations, and the batteries can be positioned for a perfect center of gravity.
The rear body faring supports the tail boom and ensures no boom flex. Because of the shaft drive tail, the rear body faring is easily removed.
You can choose to fly with rear body faring, or in a standard pod and boom configuration.
(Note : Boom brace sets to fly in a pod and boom configuration are not included in the assembly kit. Please purchase separately)
The tail output shaft is 6mm diameter and the pitch control lever is simple and durable. The tail case has removable side plates for easy maintenance.
Specifiche:
Overall length 1332mm
Overall height 356mm
Overall width 210mm
Main rotor diameter 1599mm
Tail rotor diameter 288mm
Gross weight 3500g or more (not including battery)
Gear ratio 10.18 : 1 : 4.72
Main shaft Diameter 12mm
Tail output shaft Diameter 6mm
Control system 120°CCPM
Tail shaft drive system
€ 1100.00
E SKY 2.4Ghz KOB RTF
PRONTO AL VOLO COME TUTTI I READY TO FLY - RTF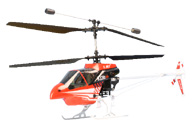 Marca: E SKY
Codice articolo: SKY000051
Modello radiocomandato pronto al volo (RTF)
Diametro rotore principale:340mm
Lunghezza:415mm
Larghezza:77mm
Altezza:174mm
Peso:circa 226g(batteria inlcusa)
Trasmittente: 4 canali 2.4 Ghz
Caricabatterie incluso
Batteria 7.4V 800mAh LiPo
Centralina 4in1 (ricevente, regolatore, giroscopio e servocomandi)
Servocomandi digitali
Simulatore di volo (incluso nella confezione)
€ 169.90
E SKY Chinook Elicottero Elettrico RTF
PRONTO AL VOLO COME TUTTI I READY TO FLY - RTF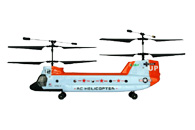 Marca: E SKY
Codice articolo: SKY002328
Modello radiocomandato pronto al volo (RTF)
Diametro rotore principale:210mm
Lunghezza:251mm
Larghezza:56mm
Altezza:153mm
Peso:circa 145g(batteria inlcusa)
Trasmittente: 4 canali 2.4 Ghz
Caricabatterie incluso
Batteria 7.4V 450mAh LiPo
Centralina 4in1 (ricevente, regolatore, giroscopio e servocomandi)
Servocomandi digitali
Simulatore di volo (incluso nella confezione)
€ 169.90
E SKY MHZ RTF Lama V3 helicopter RTF
PRONTO AL VOLO COME TUTTI I READY TO FLY - RTF




Marca: E SKY

Codice articolo: SKY000067
Modello radiocomandato pronto al volo (RTF)
Diametro rotore principale:340mm
Lunghezza:360mm
Larghezza:78mm
Altezza:168mm
Peso:circa 215g(batteria inlcusa)
Trasmittente: 4 canali 2.4 Ghz
Caricabatterie incluso
Batteria 7.4V 800mAh LiPo
Centralina 4in1 (ricevente, regolatore, giroscopio e servocomandi)
Servocomandi digitali
Simulatore di volo (incluso nella confezione)
€ 139.90
E SKY MHZ RTF Dauphin helicopter RTF
PRONTO AL VOLO COME TUTTI I READY TO FLY - RTF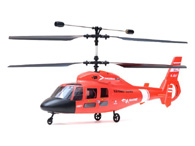 Marca: E SKY
Codice articolo: SKY000069
Modello radiocomandato pronto al volo (RTF)
Diametro rotore principale:340mm
Lunghezza:400mm
Larghezza:72mm
Altezza:180mm
Peso:circa 240g(batteria inlcusa)
Trasmittente: 4 canali 2.4 Ghz
Caricabatterie incluso
Batteria 7.4V 800mAh LiPo
Centralina 4in1 (ricevente, regolatore, giroscopio e servocomandi)
Servocomandi digitali
Simulatore di volo (incluso nella confezione)
€ 139.90
E SKY COAXIAL HELYCOPTER "HUNTER" 4channels RTF
PRONTO AL VOLO COME TUTTI I READY TO FLY - RTF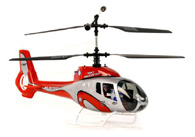 Marca: E SKY
Codice articolo: SKY003904-03845
Modello radiocomandato pronto al volo (RTF)
Diametro rotore principale:340mm
Lunghezza:415mm
Larghezza:77mm
Altezza:174mm
Peso:circa 226g(batteria inlcusa)
Trasmittente: 4 canali 2.4 Ghz
Caricabatterie incluso
Batteria 7.4V 800mAh LiPo
Centralina 4in1 (ricevente, regolatore, giroscopio e servocomandi)
Servocomandi digitali
Simulatore di volo (incluso nella confezione)
€ 134.90
E SKY COAXIAL HELYCOPTER "LAMA V4" 4channels RTF
PRONTO AL VOLO COME TUTTI I READY TO FLY - RTF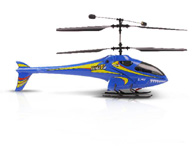 Marca: E SKY
Codice articolo: SKY003908-03846
Modello radiocomandato pronto al volo (RTF)
Diametro rotore principale:340mm
Lunghezza:415mm
Larghezza:77mm
Altezza:174mm
Peso:circa 226g(batteria inlcusa)
Trasmittente: 4 canali 2.4 Ghz
Caricabatterie incluso
Batteria 7.4V 800mAh LiPo
Centralina 4in1 (ricevente, regolatore, giroscopio e servocomandi)
Servocomandi digitali
Simulatore di volo (incluso nella confezione)
€ 129.90
E SKY COAXIAL HELYCOPTER "BIG LAMA" 4channels RTF
PRONTO AL VOLO COME TUTTI I READY TO FLY - RTF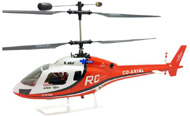 Marca: E SKY
Codice articolo: SKY003912-03847
Modello radiocomandato pronto al volo (RTF)
Diametro rotore principale:460mm
Lunghezza:510mm
Larghezza:110mm
Altezza:260mm
Peso:circa 410g(batteria inlcusa)
Trasmittente: 4 canali 2.4 Ghz
Caricabatterie incluso
Batteria 7.4V 800mAh LiPo
Centralina 4in1 (ricevente, regolatore, giroscopio e servocomandi)
Servocomandi digitali
Simulatore di volo (incluso nella confezione)
€ 149.90
Elicottero 3CH infrarossi, gyro, luci, caricabatt USB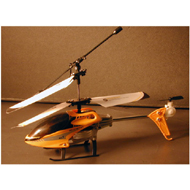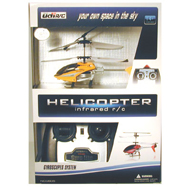 Codice Art. U802
Micro elicottero 3 canali, con giroscopio incorporato, facile da pilotare grazie al giroscopio incorporato, dotato di luci a led attivabili tramite telecomando, corredato di caricabatterie 220V, USB, manuale di istruzioni in Italiano e pale rotore e elichina di coda di ricambio. I COLORI DEGLI ELICOTTERI SONO ASSORTITI QUINDI POSSONO NON RISPETTARE LA FOTO
€ 39.90
licottero 3CH infrarossi, telaio in metallo, gyro, luci, caricabatt USB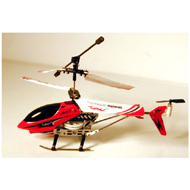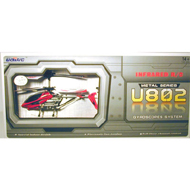 Codice Art. U802
Micro elicottero 3 canali, con giroscopio incorporato, telaio in metallo, facile e stabile grazie al giroscopio incorporato, dotato di luci a led attivabili tramite telecomando, corredato di caricabatterie 220V, USB, manuale di istruzioni in Italiano e pale rotore e elichina di coda di ricambio. I COLORI DEGLI ELICOTTERI SONO ASSORTITI QUINDI POSSONO NON RISPETTARE LA FOTO
€ 39.90
Elicottero 3CH infrarossi, telaio in metallo, gyro, luci, caricabatt USB
Codice Art. U807
Micro elicottero 3 canali, con giroscopio incorporato, telaio in metallo, facile e stabile grazie al giroscopio incorporato, dotato di luci a led attivabili tramite telecomando, corredato di caricabatterie 220V, USB, manuale di istruzioni in Italiano e pale rotore e elichina di coda di ricambio. I COLORI DEGLI ELICOTTERI SONO ASSORTITI QUINDI POSSONO NON RISPETTARE LA FOTO
€ 39.90
LRP 220200 SkyChopper 340mm Scale Coaxial Helicopter 2.4GHz RTF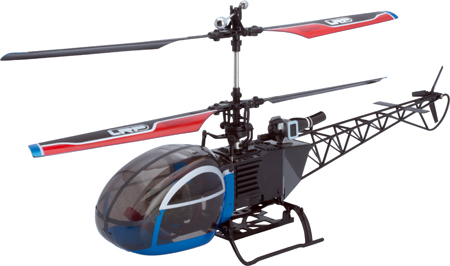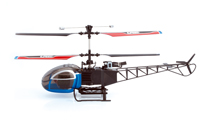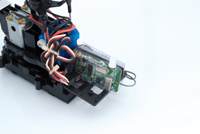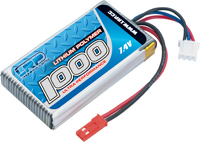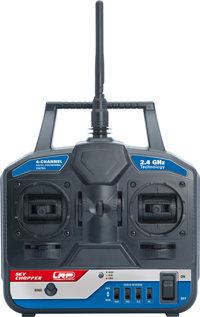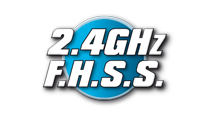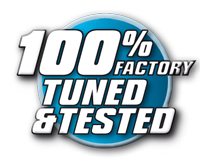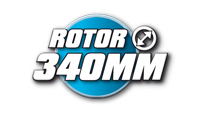 The LRP SkyChopper is one of the most popular helicopter models with coaxial drive train.
The helicopter features a capsuled canopy, a tube frame rear section, and an exposed gas turbine behind the cockpit. These features have been taken over to the LRP SkyChopper exactly true to detail and give the helicopter its incomparable appearance in the air. Due to the counter-rotating main rotors,
the SkyChopper has extremely stable flight characteristics. Like a real
helicopter it is able to manoeuvre up/down, forward/backward, and
left/right. In addition, it can turn 360° around its own axis and hover
sideways.

To optimise the centre of gravity, the included flight battery has to be
mounted on the bottom and can be changed without removing the cabin canopy.
The gyro system stabilises the helicopter fast and reliable. Flying is pure
fun and can be learned easily. The LRP SkyChopper is ideally suited for
both, beginners and advanced pilots. LRP's complete set also includes LiPo flight battery, charger, spare rotor blades and a modern 2.4GHz remote control system.

Factory tuned and tested - 100% quality control 2.4 GHz
Motor heat sinks
Complete set including: helicopter, transmitter, battery, charger, spare
rotor blades
Easy to fly
Scale look
Built-in gyro
Crash-resistant design
4-channel digital proportional control
Long flight time - for maximum fun
RTF - Ready To Fly - Fully assembled and ready to fly
Flight stability system
Microprocessor controlled 4 in 1 unit

Weight 260g
Type Coaxial
Length 400mm
Channels
Rotor Diameter 340mm
Control Functions up/down, left/right, forward/backward, roll/nick, 360°,
hovering sideways
Gyro Yes
Remote Control 2.4GHz
Motor 2 x 180 with heatsink
Battery 7.4V - 1000mAh LiPo
Ports 4
Transmitter

€ 115,00
LRP 220110 Bell UH-1 Huey Rescue Helicopter 150mm Co-Axial RTF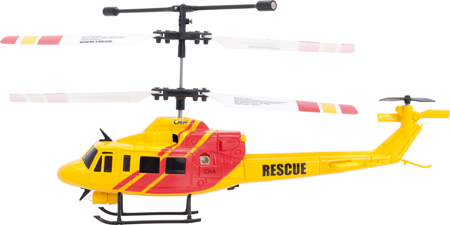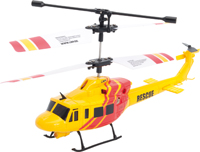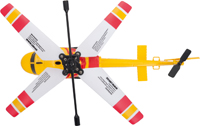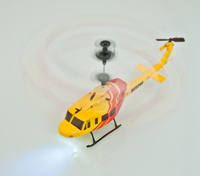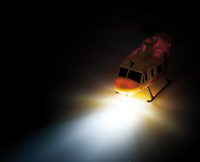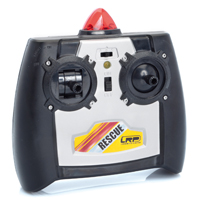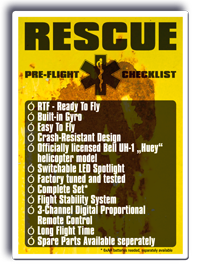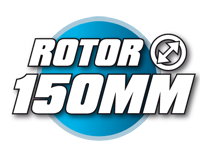 Officially licensed LRP Bell® UH-1® Huey® helicopter
The exclusive "Rescue" edition of the Bell® UH-1® Huey® is a compact
co-axial helicopter in semi-scale look. Its 3 channel infrared remote
control makes it totally easy to fly. Beginners will quickly learn to
control it. This makes the Bell® the perfect helicopter for inexperienced
pilots.

With its rotor diameter of only 150mm the model is ideally suited for indoor flying. No matter, if in the office or living room – the Huey® is pure flying fun!

The new LRP helicopter stands out with enjoyable flight characteristics, a look that is very true to the original and a crash-resistant design. Rescue efforts at night are supported with its active LED search light.

RTF - Ready To Fly - Fully assembled and ready to fly
Built-in Gyro - Provides extra stability and perfect control
Easy To Fly - Super easy to fly, perfect for beginners
Crash-Resistant Design - Nearly indestructible due to flexible rotor blades, shock absorbing landing gear and robust construction
Officially licensed Bell® UH-1® Huey® helicopter model
Switchable LED Spotlight
Factory tuned and tested - 100% quality control
Complete Set - Consists of the following components: helicopter,
transmitter, battery, USB-charging cable, spare rotor blades
Flight Stability System - Self stabilising construction makes the helicopter
super easy to fly 3-Channel Digital Proportional Remote Control - Enables smooth helicopter movement and handling
Long flight time - for maximum fun Spare Parts Available

Type Co-axial
Length 160mm
Channels 3
Rotor Diameter 150mm
Control Functions Up/down, forward/backward, left/right, 360°
Weight (ready to fly) 26g
Gyro yes
Transmitter Infrared

€ 47,00
LRP 220107 MonsterHornet 540mm Coaxial Helicopter RTF 2.4GHz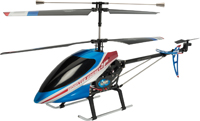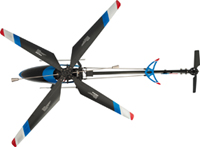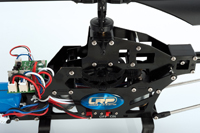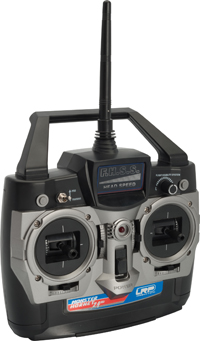 The mother ship of coaxial helicopters – the LRP MonsterHornet is a super size helicopter!

Its coaxial design makes it the perfect helicopter for beginners. The
MonsterHornet is extremely easy to fly. Due to its impressing size, it is
THE eye-catcher. This indoor helicopter model is already fully assembled and factory tested. The complete set consists of helicopter, transmitter, LiPo battery, charger, and spare rotor blades. Everything is ready to start.

Due to the counter-rotating rotors, the MonsterHornet features outstanding flight stability. An additional tail rotor supports the handling of the helicopter and makes flying extremely easy. Furthermore, you can switch the model to a training mode specially set up for beginners. Due to its flexible rotor blades and the shock absorbing landing skids, the MonsterHornet is extremely robust. It is also able to absorb some hard touch downs. The control functions up/down, forward/backward, left/right and 360° turning make this helicopter precise to steer - like a real helicopter, despite its big size. Discover the fascination of the LRP MonsterHornet. Bigger is Better!

RTF - Ready To Fly - Fully assembled and ready to fly
Factory tuned and tested - 100% quality control
Complete set – including helicopter, 2.4GHz FHSS transmitter, batteries,
charger, spare rotor blades
Easy to fly
Crash-resistant design
Training mode - helicopter flight mode can be switched between training and
regular mode via the transmitter
3-channel digital proportional 2.4GHz FHSS control
Stylish looking LED position lights
Flight stability system
Built-in gyro
Monster size
Super lightweight aluminium mainframe
Realistic flight characteristics
Long flight time - for maximum fun

Type Coaxial
Length 620mm
Channels 3
Rotor Diameter 540mm
Control Functions Up/down, forward/backward, right/left, 360°
Weight (ready to fly) 520g
Gyro Yes
Remote Control 2.4GHz
Battery 7.4V - 1300mAh Li-Ion
Training mode Yes, adjustable

€ 119,00
LRP 220106 DiscoHornet 300mm Coaxial Helicopter RTF 2.4GHz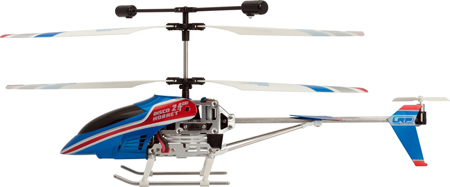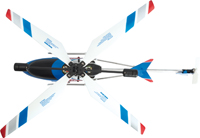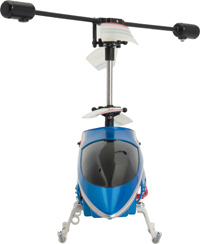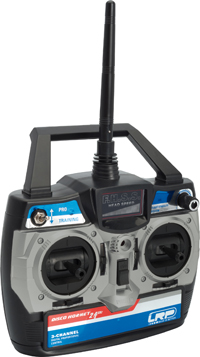 The ultimate eyecatcher among coaxial-helicopters!
It's the flying disco globe for your living room. Due to the changing
colours during the flight, the DiscoHornet impresses with its magnificent
light effects. LRP's DiscoHornet is a classical coaxial helicopter with two
counter-rotating main rotors, resulting in very stable flight
characteristics. This, combined with the overall robust construction
of the model, makes the DiscoHornet the perfect helicopter for beginners.


The complete set consists not only of helicopter and transmitter, but also of a LiPo flight battery, a charger and a set of spare blades. Like all of the LRP helicopters, the DiscoHornet comes fully assembled, factory tested and ready to fly directly out of the box.

RTF - Ready to fly
Factory tuned and tested - 100% quality control
Complete set including: helicopter, transmitter, batteries, charger, spare rotorblades
Easy to fly
Crazy disco light effects
Crash-resistant design
Training mode - helicopter flight mode can be switched between training and
regular mode via the transmitter
3-channel digital proportional 2.4GHz FHSS control
Flight stability system
Built-in gyro
Super lightweight mainframe
Realistic flight characteristics
Long flight time - for maximum fun

Weight 165g
Type Coaxial
Length 310mm
Channels 3
Rotor Diameter 300mm
Control Functions up/down, forward/backward, right/left, 360°
Gyro Yes
Remote Control 2.4GHz
Battery 3.7V - 850mAh LiPo
Training mode Yes, adjustable

€ 80,00
LRP 220105 LRP LaserHornet 180mm Coaxial Helicopter RTF 2.4GHz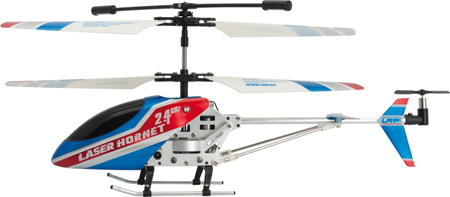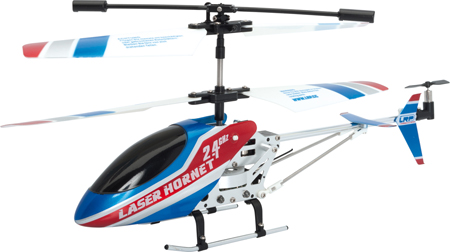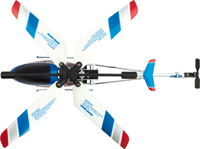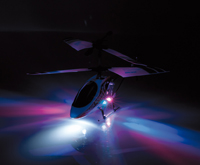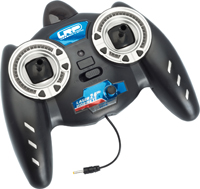 The ultimate fun helicopter for your living room!
This coaxial mini helicopter with a rotor diameter of 180mm features a
flight stability system. Its brightly shining LED lights give it a
breathtaking look in the air. With its 3-channel remote control, you can
easily control the helicopter from the sofa while discovering the whole
apartment. Its super easy handling results in lots of fun.

Beginners will be able to learn the control functions up/down, forward/
backward, left/right and 360° within only a short time. The LaserHornet is the ultimate beginner helicopter with huge fun potential. It is extremely robust and almost completely crash-resistant.

RTF - Ready To Fly - Fully assembled and ready to fly Factory tuned and tested - 100% quality control Complete set including: helicopter, transmitter, batteries, charger, spare rotorblades
Easy to fly
Stylish looking LED position light
Flight stability system
Built-in gyro
Crash-resistant design
Super lightweight mainframe
Realistic flight characteristics
Realistic flight characteristics
Long flight time - for maximum fun
With search lights
3-channel digital proportional 2.4GHz FHSS control

Type Coaxial
Length 195mm
Channels 3
Rotor Diameter 180mm
Control Functions up/down, forward/backward, right/left, 360°
Weight (ready to fly) 37g
Gyro Yes
Remote Control 2.4GHz

€ 52,00
LRP 220103 LaserHornet - Feuerwehr 112 - 180mm
Coaxial Helicopter RTF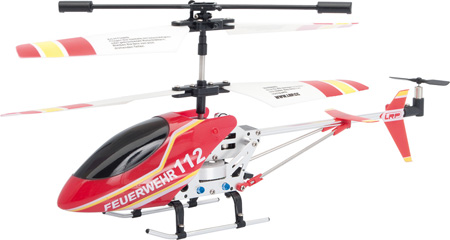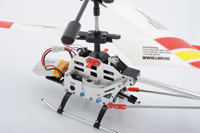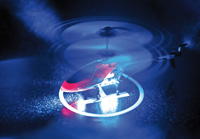 The LRP LaserHornet "Fire Brigade" will save you from the boring daily
routine. In its new and attractive fire brigade design, it's immediately
ready for every kind of operation. With the 2-stick operations centre, you can conduct this infrared controlled micro helicopter quickly and safely to every destination. Two blue LEDs give the fire brigade helicopter a genuine appearance, especially in the dark. The R/C helicopter is easy to control and features a crash-resistant design.

Control functions up/down, forward/backward, left/right and 360° make flying with the LaserHornet "Fire Brigade" a stunning flight fun experience. The integrated flight stability system provides a smooth flight behaviour. The built-in LiPo battery can be charged at the transmitter or with the included USB charging cable.

RTF - Ready To Fly - Fully assembled and ready to fly
Factory tuned and tested - 100% quality control
Complete Set - Consists of the following components: helicopter,
transmitter, battery, USB-charging cable, spare rotor blades
Easy to fly
Stylish looking LED position light
Flight stability system
Built-in gyro
Crash-resistant design
Super lightweight mainframe
Realistic flight characteristics
Long flight time - for maximum fun
3-channel digital proportional control
With blue emergency and search lights

Type Coaxial
Length 195mm
Channels 3
Rotor Diameter 180mm
Control Functions Up/down, right/left, forward/backward, 360°
Weight (ready to fly) 37g
Gyro Yes
Transmitter Infrared

€ 45,00
LRP 220102 LaserHornet 180mm Coaxial Helicopter RTF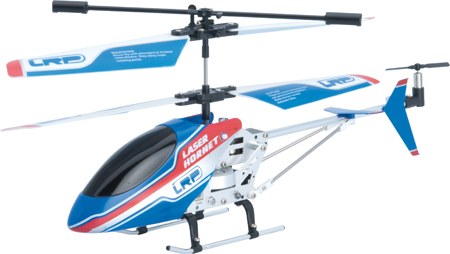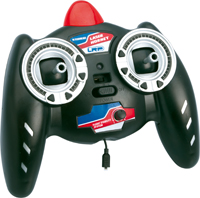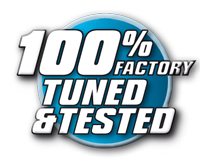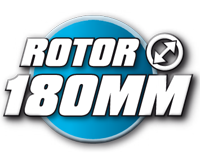 LRP LaserHornet – the ultimate fun helicopter for your living room.
With its infrared remote control, you can easily control the helicopter from the sofa while discovering the whole apartment. Its super easy handling results in lots of fun.
The coaxial mini helicopter with a rotor diameter of 180mm features a flight stability system. Its brightly shining LED lights give it a breathtaking look. Beginners will be able to learn the control functions up/down, forward/backward, left/right and 360° within only a few minutes. The LaserHornet is the ultimate beginner helicopter with huge fun potential. It is extremely robust and almost completely crash-resistant. RTF - Ready To Fly - Fully assembled and ready to fly
Factory tuned and tested - 100% quality control
Complete set including: helicopter, transmitter, battery, charger, spare
rotor blades
Easy to fly
Stylish looking LED position light
Flight stability system
Built-in gyro
Crash-resistant design
Super lightweight aluminium mainframe
Realistic flight characteristics
Realistic flight characteristics
3-channel digital proportional control
Long flight time - for maximum fun

Type Coaxial
Length
Length 195mm
Channels
Rotor Diameter 180mm
Control Functions up/down, left/right, forward/backward, 360°
Weight (ready to fly) 37g
Gyro Yes
Remote Control Infrared
Ports 3
Transmitter

€ 47,00
LRP 220101 DiscoHornet 300mm Koaxial Helikopter RTF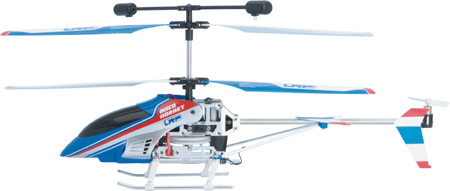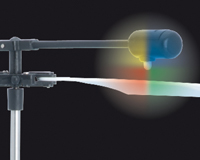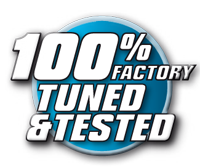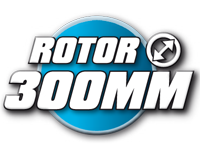 The LRP DiscoHornet is the ultimate eye-catcher among coaxial helicopters. It's the flying disco globe for your living room.
Due to the changing colours during the flight, the DiscoHornet impresses
with its magnificent light effects.

LRP's DiscoHornet is a classical coaxial helicopter with two
counter-rotating main rotors, resulting in very stable flight
characteristics. This, combined with the overall robust construction of the model, makes the DiscoHornet the perfect helicopter for beginners.

The complete set consists not only of helicopter and transmitter, but also of a LiPo flight battery, a charger and a set of spare blades. Like all of the new LRP helicopters, the DiscoHornet comes fully assembled, factory tested and ready to fly directly out of the box. Disco up your life.
RTF - Ready to fly
Factory tuned and tested - 100% quality control
Easy to fly
Complete set including: helicopter, transmitter, battery, charger, spare
rotor blades
Crazy disco light effects
Flight stability system
Built-in gyro
Crash-resistant design
Super lightweight aluminium mainframe
Realistic flight characteristics
Real-life helicopter styling
3-channel digital proportional control
Long flight time - for maximum fun
Training mode - helicopter flight mode can be switched between training and regular mode via the transmitter

Weight 135g
Type Coaxial
Length 310mm
Channels 3
Rotor Diameter 300mm
Control Functions up/down, left/right, forward/backward, 360°
Weight (ready to fly)
Gyro Yes
Training mode Yes, adjustable
Transmitter 27MHz

€ 77,00
LRP 220100 MonsterHornet 540mm Coaxial Helicopter RTF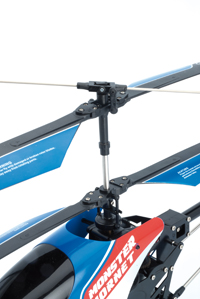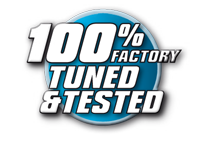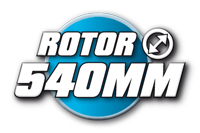 The mother ship of coaxial helicopters – the LRP MonsterHornet is a super size helicopter! Its coaxial design makes it the perfect helicopter for beginners.
The MonsterHornet is extremely easy to fly. Due to its impressing size, it
is THE eye-catcher. This indoor helicopter model is already fully assembled and factory tested.
The complete set consists of helicopter, transmitter, LiPo battery, charger, and spare rotorblades. Everything is ready to start.
Due to the counter-rotating rotors, the MonsterHornet features an
outstanding flight stability. An additional tail rotor supports the handling
of the helicopter and makes flying extremely easy. Furthermore, you can
switch the model to a training mode specifically set up for beginners.
Due to its flexible rotor blades and the shock absorbing landing skids, the MonsterHornet is extremely robust. It is also able to absorb some hard touch downs. The control functions up/down, forward/backward, left/right and 360° turning make this helicopter easy to control - like a real helicopter, despite its big size. Discover the fascination of the LRP MonsterHornet.
Easy to fly Built-in gyro
RTF - Ready To Fly - Fully assembled and ready to fly
Factory tuned and tested - 100% quality control
Complete set including: helicopter, transmitter, battery, charger, spare
rotor blades
Stylish looking LED position lights and monster size
Training mode - helicopter flight mode can be switched between training and regular mode via the transmitter
Flight stability system
Crash-resistant design
Super lightweight mainframe
Realistic flight characteristics
3-channel digital proportional control
Long flight time - for maximum fun

Type Coaxial
Length 620mm
Rotor Diameter 540mm
Control Functions up/down, left/right, forward/backward, 360°
Weight (ready to fly) 520g
Gyro Yes
Remote Control 27MHz
Battery 7.4V - 1300mAh Li-Ion
Training mode Yes, adjustable
Transmitter

€ 100,00
MICRO ELICOTTERO PER VOLO INDOOR - EZ-Power JR-003

Un altro modello derivato dalla serie "Colibri", delle stesse dimensioni,
birotore coassiale con radiocomando ad infrarosso a 3 canali + giroscopio. Vestito con una fusoliera intera che riproduce le forme ed i colori del piu' grande JR007, ha doti di volo eccezionalmente stabili. Facilissimo da pilotare. Il radiocomando ha la trimmatura per la rotazione, e l'interruttore per attivare e disattivare le luci di navigazione.


Lunghezza 235mm
Diametro rotore 180mm

La confezione comprende:
anche il cavetto USB per la ricarica della batteria dal PC, da usare in alternativa alla connessione diretta con la
trasmittente. Manuale di istruzioni in italiano.
(Le 6 batterie stilo AA per la trasmittente NON sono comprese)

€ 33.90

SUPER OFFERTA !!!!
€ 27,00